CrossFit is a workout regime that incorporates elements of Olympic weightlifting, gymnastics, high-intensity interval training, plyometrics, calisthenics, powerlifting and other exercises. It...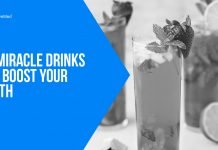 There are healthier options when it comes to relieving your thirst. Reach for anyone of these healthier options next time thirst strikes.
This Nutritional Superfood Is An Amazing Daily Supplement, Lepedium Meyanii AKA MacaWhat is Maca (Lepedium Meyenii)?Lepedium meyenii Walp. (Maca root) was first describd by...