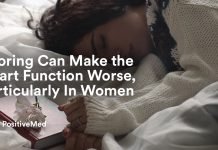 A new study found that snoring and sleep apnea can both lead to earlier impairment of cardiac function, especially in women.
What are COFFEE NAPS and can they really help you energize through the day?There are few things in the world more marvelous than a...
10 Ways to Work from Home and Stay BalancedIt's 11a.m. and I'm still in my pajamas. So far, I've written a business proposal, returned 80...