---
There are similarities between a panic attack and a heart attack. This makes it difficult for many people to tell the difference here we tell you about Panic attack vs. heart attack.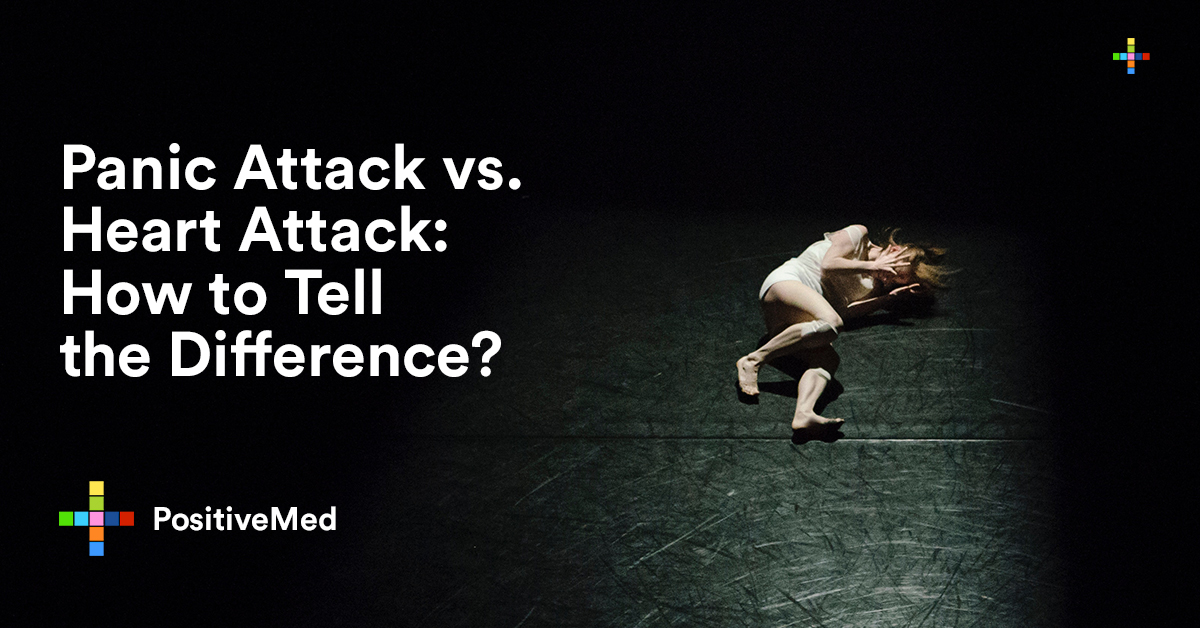 Each year, approximately 3 percent of people in the U.S experience panic disorder.
Some common symptoms of panic attack are:
Shortness of breath
Sharp pain in the chest
Sweating
Racing heart
Shaking
Prickling in the hands
About 735,000 people in the U.S experience a heart attack every year. Here are the common symptoms of a heart attack:
Shortness of breath
Vomiting
Chest pain
Nausea
Sweating
Although the symptoms of these conditions overlap, it is important and lifesaving to know their differences.
How to know the difference
It may be difficult to know the difference between a panic attack vs. heart attack, particularly if one had experienced the symptoms of either condition before.
The following factors make it easier to distinguish between the two conditions:
The characteristics of the pain
While the chest pain is common to both conditions, the characteristics of the pain can differ.
The chest pain during a panic attack is stabbing or sharp and it is localized in the middle of one's chest.
The chest pain during a heart attack may feel like a pressure or a squeezing sensation.
The chest pain that happens during a heart attack can start at the center of the chest, but can later radiate from the chest to the arm, shoulder blades, or jaw.
Onset
The onset of symptoms of either of the conditions can help distinguish whether you are having a panic heart or heart attack.
While both conditions may develop unexpectedly and without any warning, there may still some differences.
The heart attacks sometimes happen due to physical exertion such as climbing stairs.
Duration
The duration that symptoms take can help in distinguishing between a heart attack and panic attack.
While it may vary, most pain attacks take more than 20 minutes.
During a heart attack, symptoms can last for a longer time and worsen over time. For instance, chest pain may not be painful at the onset but gets severe after some minutes.
When to see a doctor
Since the symptoms of the heart attacks and pain attacks are similar, it is always important to seek urgent medical attention when you are in doubt.
Seek emergency medical treatment if you experience any of the following symptoms:
The pressure in the chest that lasts more than 2 to 3 minutes
Abrupt severe chest pain
Chest pain that radiates down to the jaw the arm
Sometimes a doctor may mistake a heart disease for panic attacks in women. Medical tests such as blood chests or electrocardiogram can help in making an accurate diagnosis.
The outlook varies, depending on the person that experiences the panic attack or heart attack.
A doctor can help in treating panic and anxiety attacks using various attacks such as medications, counseling, and modifications.
In some instances, a heart attack can be life-threatening. With appropriate treatment, many people have survived a heart attack.
---
Disclaimer: All content on this website is for informational purposes only and should not be considered to be a specific diagnosis or treatment plan for any individual situation. Use of this website and the information contained herein does not create a doctor-patient relationship. Always consult with your own doctor in connection with any questions or issues you may have regarding your own health or the health of others.