Ah, sushi…Deemed one of the fanciest foods worldwide, its popularity has exploded within the past few decades. But, for one unfortunate Chinese dinner, he got more than an explosion of flavor when he last went to a sushi joint and ordered some sashimi. Instead of just some ordinary fish, the dish he received was "special," but not the kind of special that's on the menu. The sushi was filled with tapeworm larvae.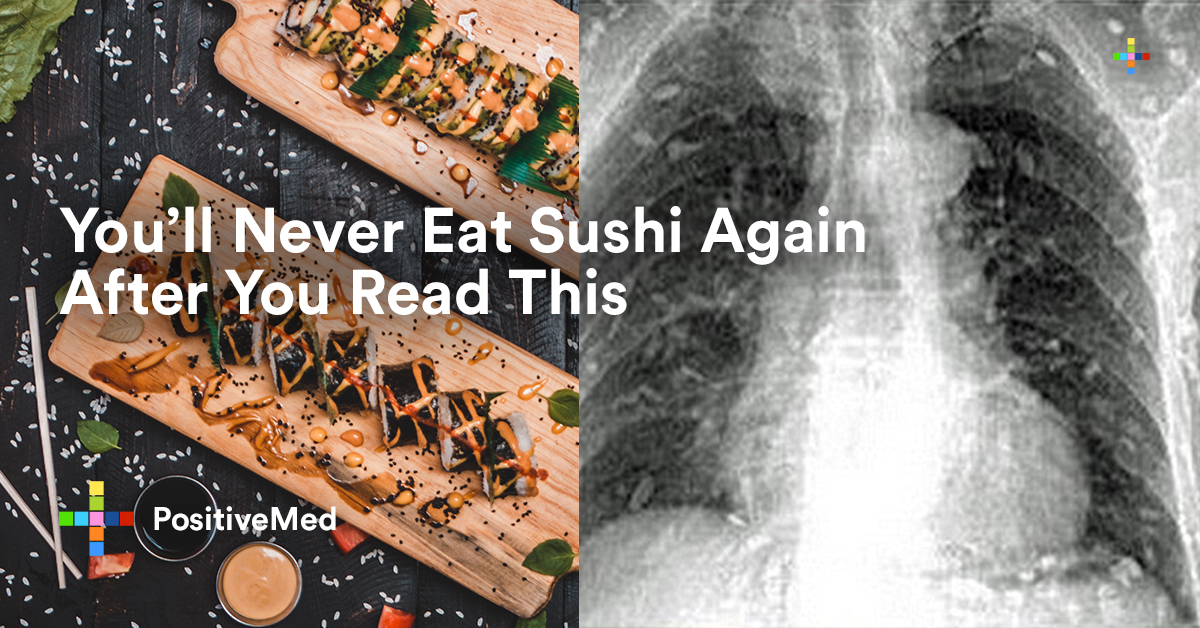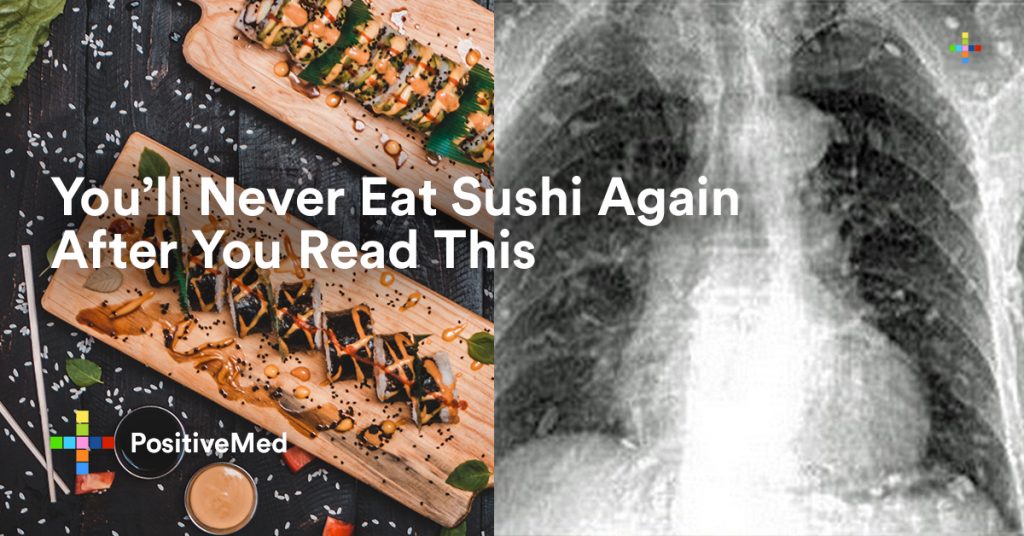 After he developed some startling symptoms, including an upset stomach and itchy skin, the unlucky sushi enthusiast ended up in the hospital. At Guangzhou No. 8 People's Hospital in Guangdong Province, he finally received treatment for the tapeworm infestation. The incident is certainly one for the books, based upon the graphic X-rays of the horrific malady. Although the man could have died from the unfortunate health crisis, he received excellent care from the hospital and then made a recovery. Hopefully, he'll skip the sashimi next time, though!
After eating Sashimi, this man went to his doctor complaining of an aching stomach and itching skin
After being sent to the hospital, it was discovered that he had a parasitic infection
---
Disclaimer: All content on this website is for
educational and informational purposes only
and should not be considered to be a specific diagnosis or treatment plan for any individual situation. Use of this website and the information contained herein does not create a doctor-patient relationship. Always consult with your own doctor in connection with any questions or issues you may have regarding your own health or the health of others.