---
Ovarian cancer is a type of cancer that begins in the ovaries. People typically have two ovaries, one on each side of the uterus. The ovaries, each about the size of an almond, produce eggs (ova) as well as the hormones estrogen, progesterone, and testosterone.
Ovarian cancer often goes undetected until it has spread within the pelvis and abdomen. At this late stage, ovarian cancer is difficult to treat and is often fatal.
Ovarian cancer treatments are available. Researchers are studying ways to improve ovarian cancer treatment and looking into ways to detect ovarian cancer at an earlier stage, when a cure is more likely.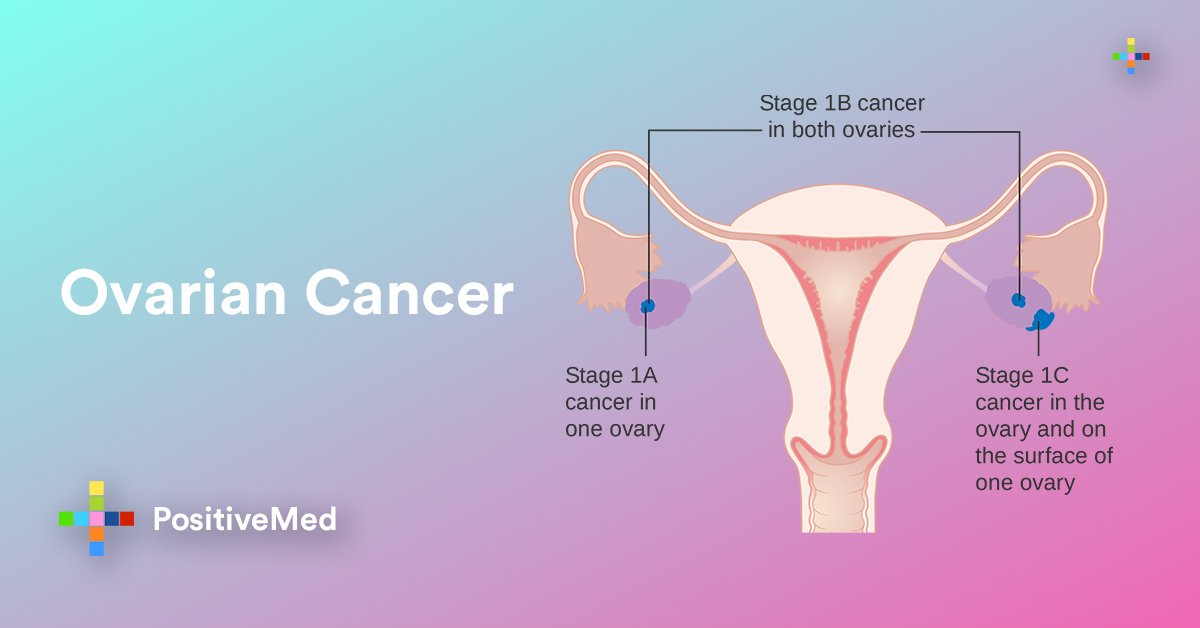 It's not clear what causes ovarian cancer. In general, cancer begins when healthy cells acquire a genetic mutation that turns normal cells into abnormal cells. Healthy cells grow and multiply at a set rate, eventually dying at a set time. Cancer cells grow and multiply out of control, and they don't die when they should.
As abnormal cells accumulate, they form a mass (tumor). Cancer cells invade nearby tissues and can break off from an initial tumor to spread elsewhere in the body (metastasize).
Symptoms of ovarian cancer are not specific to the disease, and they often mimic those of many other more-common conditions, including digestive problems.
Signs and symptoms of ovarian cancer may include:

• Abdominal pressure, fullness, swelling or bloating
• Pelvic discomfort or pain
• Persistent indigestion, gas, or nausea
• Changes in bowel habits, such as constipation
• Changes in bladder habits, including a frequent need to urinate
• Loss of appetite or quickly feeling full
• Increased abdominal girth or clothes fitting tighter around your waist
• A persistent lack of energy
• Lower back pain
The type of cell where the cancer begins determines the type of ovarian cancer you have. Ovarian cancer types include:
Cancer that begins in the cells on the outside of the ovaries.
Called epithelial tumors, these cancers begin in the thin layer of tissue that covers the outside of the ovaries. Most ovarian cancers are epithelial tumors.
---
Disclaimer: All content on this website is for
educational and informational purposes only
and should not be considered to be a specific diagnosis or treatment plan for any individual situation. Use of this website and the information contained herein does not create a doctor-patient relationship. Always consult with your own doctor in connection with any questions or issues you may have regarding your own health or the health of others.