Not literally, not for everything, that could get quite messy! Look at your hands when making your plate of food. Your palm is about the right size for a serving of protein. Make a fist, then make another one, that is about the right size for your servings of fruits and vegetables. Make a fist again, that's about the right size for your serving of grains. A serving of nuts will fit comfortably in the palm of your hand. Your thumb will tell you the right size of healthy fat. Use your hands for your food, as your hands fit your body. Enjoy!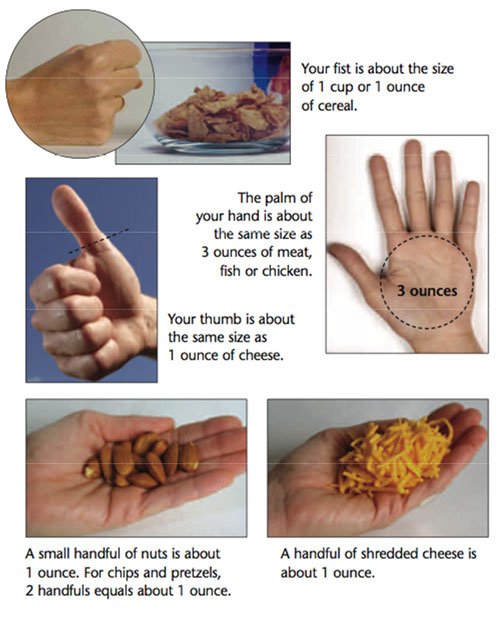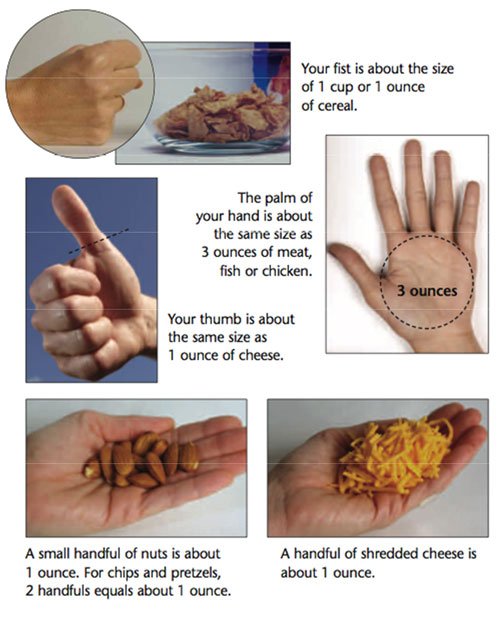 ---
Disclaimer: All content on this website is for
educational and informational purposes only
and should not be considered to be a specific diagnosis or treatment plan for any individual situation. Use of this website and the information contained herein does not create a doctor-patient relationship. Always consult with your own doctor in connection with any questions or issues you may have regarding your own health or the health of others.