---
Here is an amazing fact about human body: On average, menstrual cycle is 28 days, from the first day of menstruation to the first day of next cycle. But the menstrual period of those women who are close friends or live closely together, for example in a dorm, gradually synchronizes (occurs at the same time).
While there is some debate over "menstrual synchrony", but Pheromones (Airborne chemical signals) and sense of smell are believe to be responsible for this interesting phenomenon.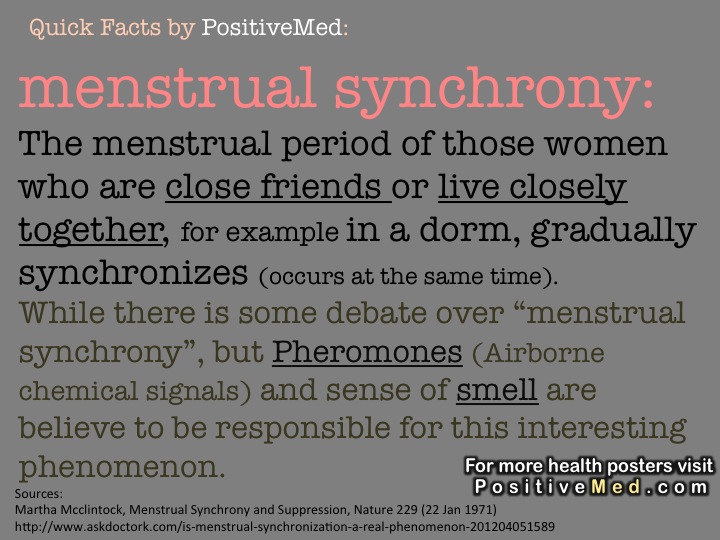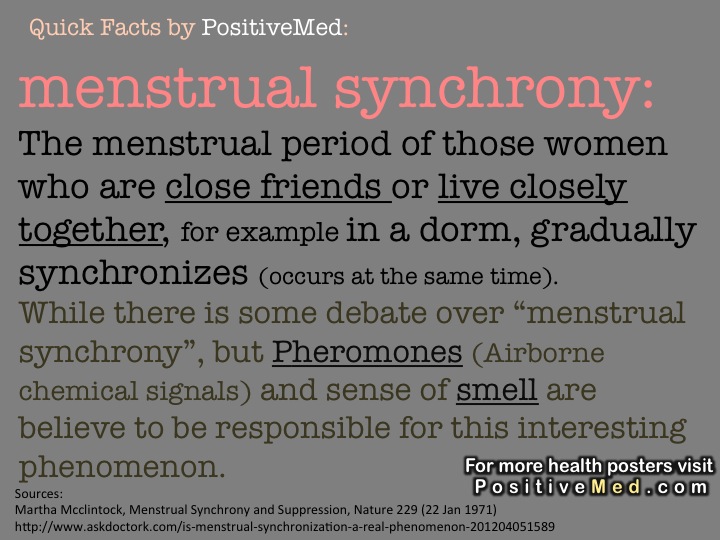 ---
Disclaimer: All content on this website is for
educational and informational purposes only
and should not be considered to be a specific diagnosis or treatment plan for any individual situation. Use of this website and the information contained herein does not create a doctor-patient relationship. Always consult with your own doctor in connection with any questions or issues you may have regarding your own health or the health of others.