Understanding the Basics of a Medical Alert System
Commonly known as a personal emergency alert system, medical alert systems have been around for over 30 years. It is estimated by the medical alert industry that almost 2 million Americans have this type of alert system in their home.
When a person subscribes to a medical alert service, they have a base station that is connected to their home phone system. The system can automatically call the monitoring center, and in turn, a call is made to emergency contact numbers, police and/or medics.
This alarm call to the monitoring center can be activated when the user presses the button on the base station. The call can also be activated by pressing the help button that is located on the pendant or the activator worn on the wrist. These devices actually contain a very small transmitter that sends the signal to the base station. The base station is then told to dial the monitoring center.
While subscribing to the service, you provide them with information such as:
Your name
Your address
Emergency contact information
Information about your health issues or disabilities
The monitoring center will find out the local emergency services in your area so they can contact them in case of an emergency.
What Happens When a Call is Initiated?
When you initiate a call for service, the base station in the home dials the monitoring center. The call is answered by the emergency response team. Every center has several operators on duty always to ensure that calls are quickly answered.
While the operator is speaking to you, your information is presented to them through the computer system. They will know who they are speaking to as well as where you live, any allergies you may have and your emergency contact information. Every conversation is recorded, and the base station is equipped with a microphone and a speaker so you can talk to them no matter where you are in your home.
What Happens During the Call?
According to MedicalAlertSystemReviews.net the best alert systems on the market have an operator who will ask you several questions. The questions will provide the operator with information on how to get you the help you need. These operators are trained to think and react quickly so they make decisions while keeping your safety and health a top priority.
The operator may call the first number on your personal emergency contact list, or they may call a local emergency response agency. They will never leave you during the call, and will reassure you until help arrives.
What Happens After the Call?
After help arrives, the call to the base station will be disconnected. If it was an emergency, the operator can contact those on your emergency contact list and inform them of what happened. The results of the phone call and all information obtained and given are stored in the database so the service can keep a record of the subscriber's phone call history.
Most services provide you with as many alert pendants as you need, and if family members share the same service, they can keep one in another location like the bathroom or basement.
Are Medical Alert Systems Regulated?
There are FCC regulations for medical alert systems because they are considered radio transmitters. However, many systems are outside the realm of regulation for product and consumer safety. Some manufacturers have registered their products and are compliant with the UL Standard for safety products in the home (UL 1637). In addition, many of these services and products are also registered with the FDA.
It is best to have a medical alert system and not need it than to need one and not have it. Get an extra layer of security in your home by knowing help is a phone call away.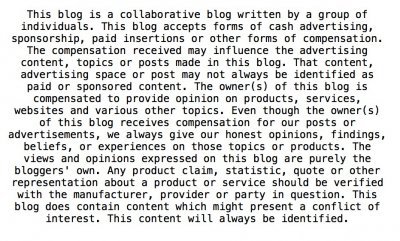 ---
Browse Our Original Videos:
Subscribe to our YouTube channel
Even Condoms Can't Protect You from These STDs, According To Expert
Baked Mashed Potatoes with Soy and Mozzarella Cheese
Vegan Cream Of Spinach Soup
The Healthiest Vegan Antipasto Salad Recipe
---
Disclaimer: All content on this website is for informational purposes only and should not be considered to be a specific diagnosis or treatment plan for any individual situation. Use of this website and the information contained herein does not create a doctor-patient relationship. Always consult with your own doctor in connection with any questions or issues you may have regarding your own health or the health of others.