Ayurvedic Home Remedy To Get Rid Of Genital Warts Forever 
HPV is the most prevalent STD among both men and women in The United States. The most common symptom for this STD is genital warts, though not everyone infected will develop this symptom. According to the CDC, nearly every sexually active person will contract some strain of HPV throughout his or her lifetime.
Genital warts, caused by the HPV virus, are contagious and cause itching and irritation in the genital region. Genital warts may increase the risk of cervical cancer in women and therefore, should be treated as quickly as possible. While treatment of genital warts is feasible by many solutions and may help to ease irritation, pharmaceutical products can be expensive, embarrassing to purchase, and freezing may be unpleasant for some users. Ancient home remedies relying solely on organic constituents may be preferred in such a case.
RELATED ARTICLE: The 7 Weirdest Places You Can Get An STD
These home remedies present three possible variations: an onion based solution, garlic based solution, or potato based solution. All of these components are available at your local market and the remedy process is simple, inexpensive, and pain-free. Organic home based remedies are environmentally sound, avoiding the application of toxic chemicals and the necessary waste byproducts. With continued application of these remedies, symptoms of genital warts should subside.
Pin It!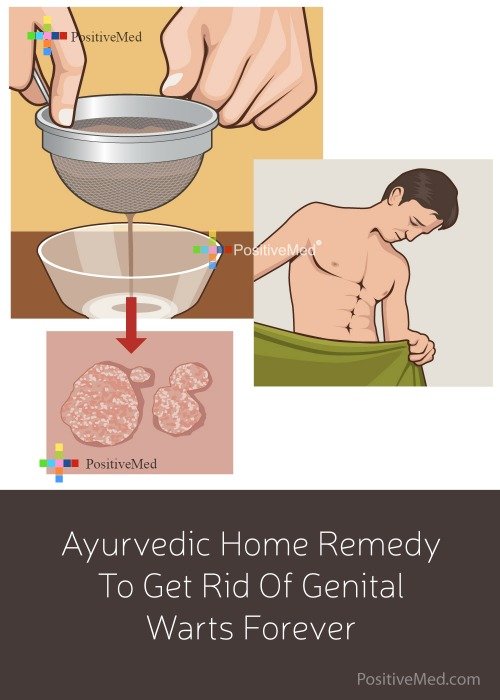 ---
Browse Our Original Videos:
Subscribe to our YouTube channel
What is Hashimoto's disease, the condition Gigi Hadid and many other women have?
Man Finds Most Tragic Breakup Letter in a Lost Wallet
Two Plank Moves For Core Strength, Stability, and Flat Abs
How to Contour and Highlight Your Face in 5 Easy Steps
Foods Proven To Give Your Libido A Very Happy Boost!
14 Facts You Probably Didn't Know About Kissing!
Steve Jobs Love Story
Angelina Jolie's Story: Chase your purpose and success will follow you!
EXERCISE FOR YOUR BACK! DO THIS WHEN U WATCH TV!
FAST AND SIMPLE MAKEUP FOR A NIGHT OUT
The Best Stability Ball Exercises for a Strong Core
Simple Yet Hot Hairstyles to Rock at the Gym
---
Disclaimer: All content on this website is for informational purposes only and should not be considered to be a specific diagnosis or treatment plan for any individual situation. Use of this website and the information contained herein does not create a doctor-patient relationship. Always consult with your own doctor in connection with any questions or issues you may have regarding your own health or the health of others.