These wonderful smoothie recipes are perfect after a hard workout, this is not only because of the powerful antioxidants in the fruits and other ingredients including the amazing benefits of almond butter and milk, but what makes these smoothies the perfect choice when while you've diligently done your morning workout, and now you need to whip up something quickly to energize you for the day is the Greek yogurt, which is extra creamy and higher in protein than regular varieties of yogurt because of a straining process that reduces the water content. Chobani yogurts contain no artificial flavors or preservatives and are gluten free.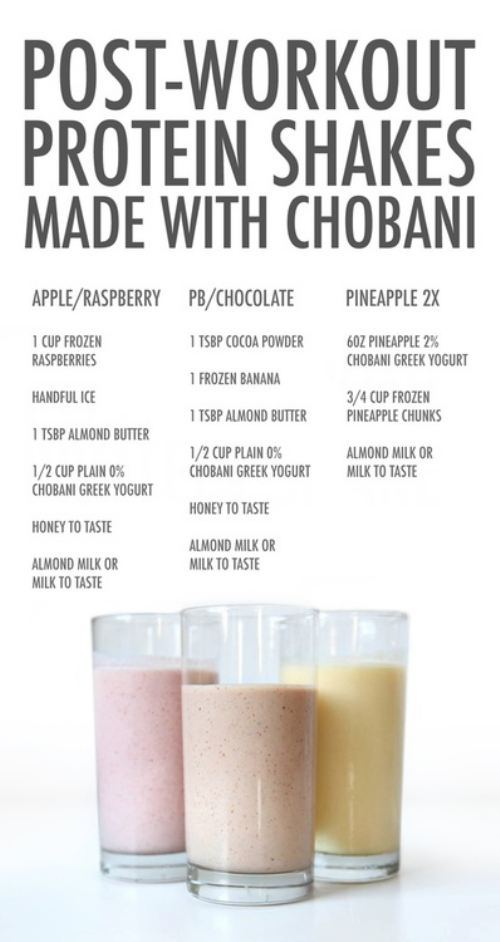 ---
Browse Our Original Videos:
Subscribe to our YouTube channel
Strawberry and Egg Mask for Rejuvenating Your Skin
What is Hashimoto's disease, the condition Gigi Hadid and many other women have?
Man Finds Most Tragic Breakup Letter in a Lost Wallet
Two Plank Moves For Core Strength, Stability, and Flat Abs
How to Contour and Highlight Your Face in 5 Easy Steps
Foods Proven To Give Your Libido A Very Happy Boost!
14 Facts You Probably Didn't Know About Kissing!
Steve Jobs Love Story
Angelina Jolie's Story: Chase your purpose and success will follow you!
EXERCISE FOR YOUR BACK! DO THIS WHEN U WATCH TV!
FAST AND SIMPLE MAKEUP FOR A NIGHT OUT
The Best Stability Ball Exercises for a Strong Core
---
Disclaimer: All content on this website is for informational purposes only and should not be considered to be a specific diagnosis or treatment plan for any individual situation. Use of this website and the information contained herein does not create a doctor-patient relationship. Always consult with your own doctor in connection with any questions or issues you may have regarding your own health or the health of others.