What Does Your Eye Color Say About You?
they say the eyes are the window to the soul, but they are also a wondow to your gene. Your iris regulates how much light enters your eye and protects internal organs from harmful UV radiation. But why exactly are irises colored? Find the answer here in this interesting infographic: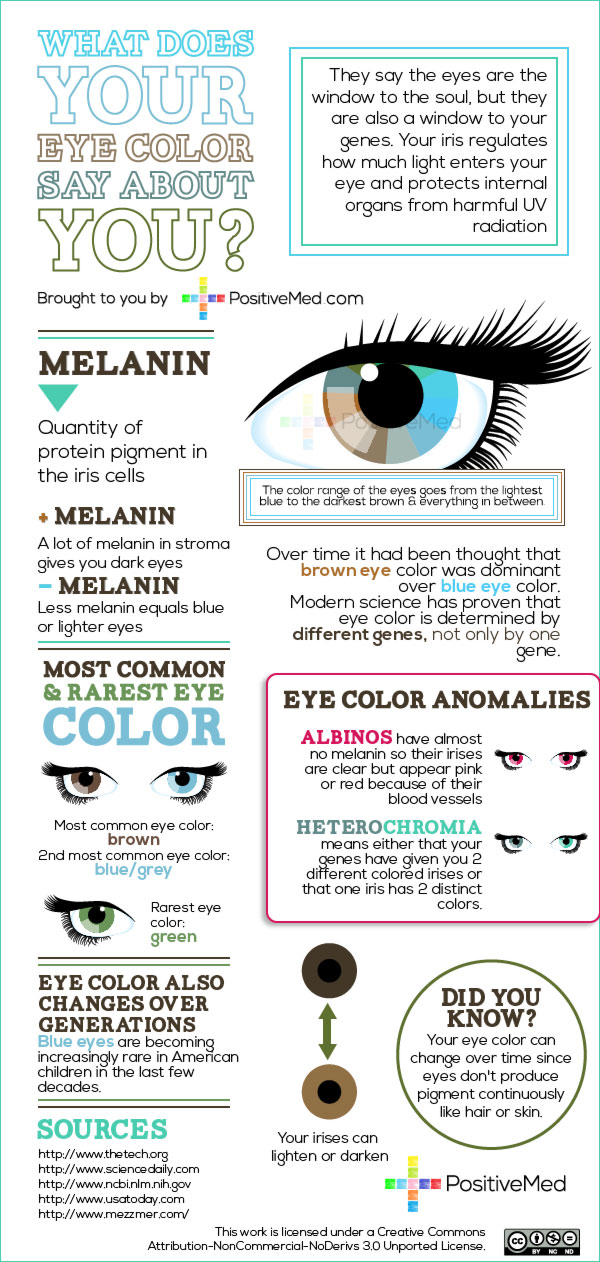 ---
---
PositiveMed invites you to follow us on Twitter!
---
Embed This Image On Your Site (copy code below):

Related Posts
Facts about Overmedication Everyone Should Know By Iris Covey As an outsider to the pharmaceutical field, I can only tell the story of the pain […]

Counting Calories: What does 200 Calories Look Like? Calories vary significantly from food types. Of course, for food that is high in sugar and fat, […]

16 Tips to Lose Belly Fat How to get rid of the stubborn belly fat? it's an issue for a lot of people, "men, women […]

10 Metabolism Boosting Food & Drinks Hi this is Ellie the newest member of Positivemed from Miami; while surfing the Web today I came  across […]