You can't say 'Mmmm' for 7 seconds
This is really interesting:
You can't say 'Mmmmmmmmmmmm' for 7 seconds while holding your nose.
The reason? You have to exhale air through your nose to make some sounds. When you block the airflow, you can't make this sound anymore. Do you know any other sounds that requires airflow through nose?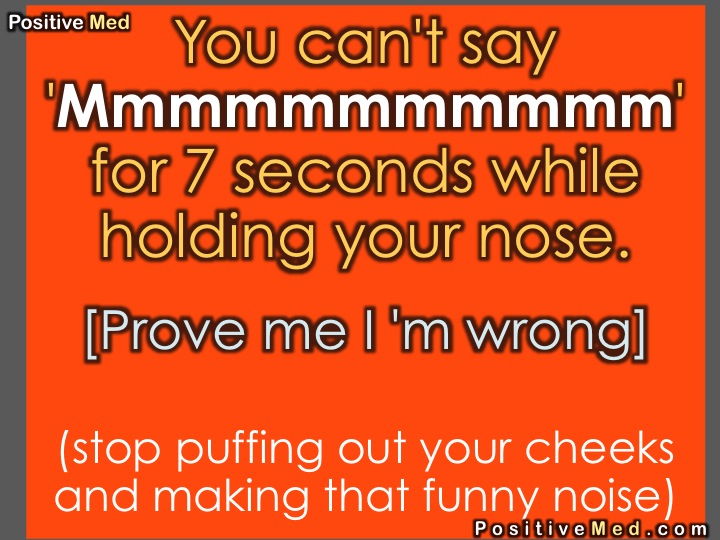 Related Posts
As some of you know I enjoy making things at home, and need having minimal chemicals around me as possible, my health is so much […]

What Your Zodiac Sign Says About Your Intimacy Life Did you know that your zodiac sign can reveal a lot about you and your personal […]

Why You Should Spend Money On Stuff You Use All the Time I abide by a few simple rules that contribute greatly to my daily […]

7 Crazy Ideas To Get Ready In The Morning Faster A recent study found that most Americans are late to work due to a lack […]
There are no comments yet, add one below.